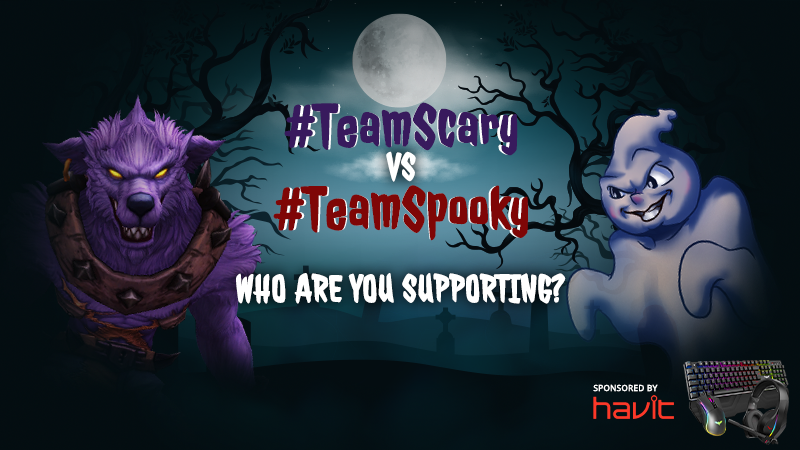 PREPARE YOURSELF FOR GAMIGOWEEN FRIGHT-IVITIES DURING SPOOKTOBER!
The haunt is on at gamigoween headquarters!
Join the ranks of our two factions, #TeamSpooky and #TeamScary, to help compete for the ultimate title of "THE MOST HORRIFYING TEAM", oh and there are crawling creepy prizes as well for the team with the most entries:
• 1 set of gaming keyboard + mouse + headset sponsored by HAVIT.
• 1,000 euro prize money.
• 500 euro prize money.
• Additionally, all participants with qualifying entries from both teams will win a "gamigoween surprise" in-game item pack limited to the participating games.
#TeamScary consisting of witches, vampires, and ghouls is well known within the fright community and will show their supreme haunting skills when they beat #TeamSpooky in the poll numbers. 
#TeamSpooky is a rag-tag group of mischievous ghosts, monsters, and skeletons that use their abilities to scream, fight, and fright their way to the top! 
Join #TeamScary or #TeamSpooky by posting your screenshots, videos, costumes, cosplay, artwork, crafts, recipes, and/or anything creative as long as it's spooky and Fiesta Online related! 
Find more info in our official Discord here.
gamigo Team